freeTENORS takes you on a musical adventure with phenomenal musicians from three countries - Austria, Czech Republic, Slovakia. Harry Sokal - the founder of the band - is one of Europe's greatest saxophonists. With the idea of forming a band of three saxophones, Sokal began collaborating with Ondej Stveraek and Bernhard Wiesinger, two young colleagues from the Czech and Austrian jazz scene.

This ensemble embodies musicians who are searching for a fresh, unconventional, unprecedented approach to the standard jazz form. After the opening of the Iron Curtain in 1989, Harry Sokal was one of the first in Austria to seek like-minded musicians in Slovakia and the Czech Republic. With Tomas Baros on double-bass and Marian Sevik on drums, he found the best in their craft and musicianship. They create one of the most remarkable jazz rhythm sections, intensifying the freeTENORS' colourful, thrilling sound and musical cohesiveness.

The virtuosity and musical skill of these world class musicians inspire their audience to reach greater heights of perceptive listening and to explore a deeper love of jazz.


Bernhard Wiesinger gastiert mit seinem neuen hochkarätig besetzen Septett zum ersten mal im Landl´. Dabei zeigt der Bandleader, dass er auch ein Händchen fürs Arrangieren hat und seine Kompositionen im vollen Sound einer kleinen Big Band erklingen lassen kann. Mit arrangierten Klassikern der Jazzliteratur wie Ellingtons "Take The A-Train" oder Oliver Nelson "Yearnin'" von der legendären Platte "The Blues and the Abstract Truth" stellt Wiesinger eine homogene Verbindung zu seinen Roots her. Es spielen Bernhard Wiesinger ts, Thomas Kugi barisax, Johannes Herrlich tb, Simon Plötzeneder tp, Matyas Bartha p, Ivar Krisic b & Mario Gonzi dm.

B.W. Organ Quartet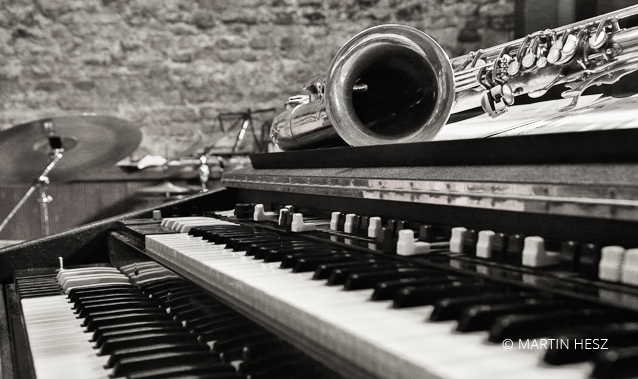 Das Bernhard Wiesinger Orgel Quartett stellt die Improvisation in den Mittelpunkt und knüpft an den legenderen Sound der Blue Note - ära von Larry Young, Lonnie Smith und Stanley Turrentine an. Das Ensemble bewegt sich zwischen Hard Bop und Soul Jazz und präsentiert sowohl Standards als auch Eigenes. Die Band besteht aus Top Musikern der österreichischen Jazzszene:
Erwin Schmidt (Hammond B3), der u.a. schon gemeinsam mit dem legenderen Ray Charles auf einer Bühne stand.
Christian Havel, wohl einer der besten Gitarristen der europäischen Jazzszene und Joris Dudli am Schlagzeug. Er wirkte in Bands von Joe Zawinul, Art Farmer und war Mitglied des Vienna Art Orchesters.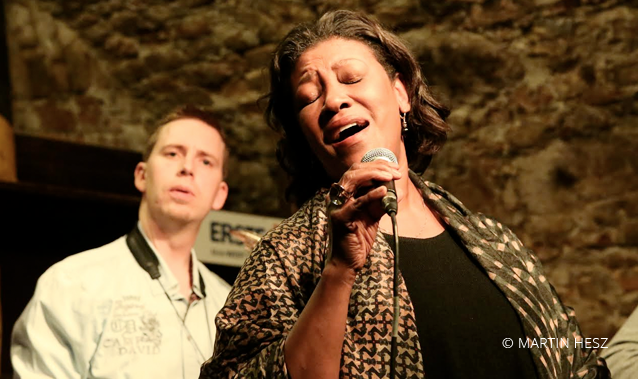 Carole Alston (Gesang)
Bei besonderen Anlässen schließt sich die einzigartige Carole Alston der Band an. Die aus den USA stämmige Sängerin tourte äußerst erfolgreich mit zahlreichen Broadway Musical Shows durch Europa und kürte vor einiger Zeit Wien als ihre neue Heimat.

The Bernhard Wiesinger Organ Quartet focuses on improvization and draws on the legendary sound of the Blue Note era of Larry Young, Lonnie Smith and Stanley Turrentine. The ensemble's musical style ranges between hard bop and soul jazz and presents standards and also originals. The band includes some of the best musicians of the Austrian jazz scene: Erwin Schmidt, on Hammond B3, shared the band stand with legendary Ray Charles; Christian Havel, one of the best guitar players of the European jazz scene; and Joris Dudli, on drums, played with Joe Zawinul, Art Farmer and the Vienna Art Orchestra.

For special events, vocalist Carole Alston joins the band. She was touring very successfully with different broadway shows through Europe and moved to Vienna couple of years ago.


Miss Moravia
World Music aus Mitteleuropa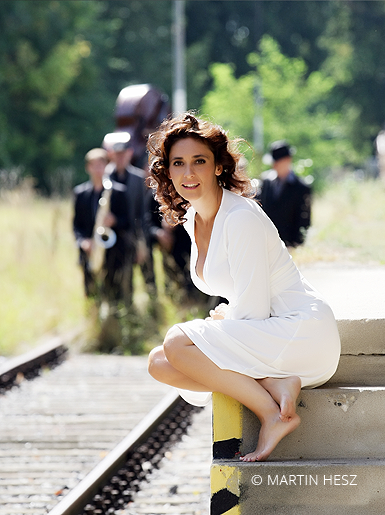 Sie stammen aus österreich, Tschechien und der Slowakei: Das Musikkollektiv Miss Moravia katapultiert die traditionellen Musik der Region in das neue Jahrtausend. Frontfrau Andrea Profant und ihre sieben Bandkollegen ist dabei etwas besonderes gelungen. Eine moderne, leidenschaftliche Liebeserklärung an die Volksmusik. Keusche Brauchtumspflege und ironische Distanz sucht man hier vergebens. Hier funkelt der Spielwitz, mal haltlos sentimental, mal ekstatisch polternd.

Die Sängerin liebt, lacht und fleht in vier Sprachen, führt uns an die Ufer von March und Donau, bald Bauernmädchen, bald Diva. Ihre Musiker sind Orchester, Dorfkapelle und Big Band in einem. "Miss Moravia" bringen die alten Lieder und Tänze zum grooven, dass es eine Freude ist. Und beweisen dem Publikum: Die aufregendste World Music gedeiht mitunter vor der eigenen Haustür.
Sonderprogramm
Blasmusik = Weltmusik
Miss Moravia ist ein seit 2008 bestehendes musikalisches Projekt, das sich über drei Landesgrenzen, vier Sprachen und fünf musikalische Idiome hinwegsetzt. Volkslieder in Deutsch, Romanes, Slowakisch und Tschechisch, Walzer, Polkas und Märsche werden mit den Grooves des Jazz verbunden, Gemeinsames und Trennendes künstlerisch erkundet.

Die Zusammenarbeit der sonst in verschiedenen stilistischen und geografischen Szenen tätigen Protagonisten beschränkte sich zunächst auf Livekonzerte in österreich, Tschechien und der Slowakei. Video- und Tonträgerproduktionen folgten. Jetzt ist es an der Zeit, den nächsten Schritt zu setzen und die Zusammenarbeit mit den hervorragenden traditionellen Ensembles der Region zu suchen.

So wurde die Idee von "Blasmusik = Weltmusik" geboren. Die MusikerInnen von Miss Moravia suchen die Kooperation mit den Blaskapellen in österreich, Tschechien und der Slowakei, nehmen an den Proben teil, nehmen die gelebte Volksmusik in sich auf und laden die Musiker der Regionen auch dazu ein, sich an der eigenen, jazzinspirierten Musizierpraxis zu versuchen.

The Members of the Miss Moravia - music collective were all born and raised in Austria s Weinviertel, in Moravia and western Slovakia. And together they are about to take their own musical traditions to the next level.

Singer Andrea Profant and her 7 piece band are really engaged in something special: A passionate 21st century love affair with Folk Music. If you expect a little more than sober traditionalism - look no further. Miss Moravia is all about music that never lingers between extremes, either shamelessly sentimental of brutishly ecstatic.

A frontwoman that seduces, laughs and cries is four languages and takes you right to the banks of river morava. Transforming from farmgirl to gypsy woman to diva. Backed by an orchestra that switches from country dance to big band in the blink of an eye. With wit, sencerity and a persuasiveness that makes you believe those old songs never grooved another way. Sometimes the most exciting world music happens just outside your window - here's the band to prove it.


Nane Cocha
vocals ANDREA PROFANT
trumpet, flugelhorn JURAJ BARTOS
trombone PREMEK TOMSICEK
saxophone/flute BERNHARD WIESINGER
piano, keyboards GERI SCHULLER
guitar, mandolin HANS ZINKL
bass JURAJ GRIGLAK
drums HERBERT PIRKER